Sales Strategy
We'll gain an understanding of your business strategy and help you develop an aligned sales strategy to grow revenue, recruit the right people and develop a high-performance sales culture.
Sales Coaching & Advisory
Hands-on one-to-one coaching of sales leaders and team members by experienced sales professionals. We inject an expert into your business as often as you need them, to bed down new processes, drive culture improvements and provide ongoing education and tools.
Indicator Sales Leader
We will provide a high-level part-time Sales Leader for your business. Inject a fully supported professional who can set the strategy, manage the team and take your sales results to the next level at a fraction of the cost of a full time sales manager.
Sales Technology & Systems
Good technology should help enable your sales people to reach their full potential. At the same time it should automate processes and create a superior experience for your leads and prospects. We'll advise on the right fit CRM technology to structure your sales function, or make recommendations to maximise your existing systems. We ensure things are set up right to streamline day to day sales tasks.
Tailored Sales Training
Focused sales leadership or team training can reignite a sales team. Training is crafted to suit your business, your team's skill level and the business culture. We take pride in ensuring that our training is never just a 'flash in the pan'. Everything taught is practical and useable in today's sales environment and supported by ongoing advice and feedback.
Revenue Generator
Transform your sales team and take the journey to World Class sales performance with RevGen, Indicator and Intent Group's program for sales transformations.
Learn More


"
We have been really impressed by the results our sales team have achieved working with Indicator. Their immense knowledge has helped our team to think more strategically about their customers, and how best to service them. I would have no hesitation in recommending Indicator to anyone looking to coach their sales staff and grow their business.
"
— Natasha Bourke, Group CEO, Skin Health Experts


"
The best sales training we have ever had, in fact the difference is night and day.
"
— Verne Atmore, Sales & Marketing Manager, Tru-Test Ltd



"
Our business is primarily a sales business, and Indicator Consulting was the perfect fit, understanding the challenges that face us with ease. We are now achieving exceptional growth. The reality is that a small investment has resulted in a large increase in profit. It is that easy!
"
— James Gilderdale, Director, HRV North Shore



"
The sales training through Indicator Consulting was excellent. It can be difficult to find another level for experienced sales people but they found it.
"
— James Dalrymple, Director, Auckland, Robert Walters

"
We engaged Indicator to help build a sales mindset within our team and then facilitate sales strategies for a signature project for Tainui Group Holdings. The Indicator team quickly understood our brief, connected well with our team and created a positive atmosphere for learning. In developing a sales strategy, they played a steering role while helping bring the best out in the team, enabling our team to own the strategy and go out and make it happen which has worked very well for us.
"
— Chris Joblin, CEO, Tainui Group Holdings

"
We've seen a dramatic improvement in our sales success, and length of sales cycle after working with Indicator. An investment that is providing the returns we hoped for.
"
— Sam Bridgewater, Pure Food



"
I have really enjoyed getting involved with Indicator, all our interactions have been friendly yet professional and you guys clearly know what you're doing and are very good at showing how businesses can move forward with more focus on specific sales management techniques.
"
— Darryl Burn, Dalton International



"
We have been working with Indicator for two years and the results speak for themselves. Partnering with Indicator has enabled us to more than double our annual turnover. For a company that has been in business for 20 years that is an awesome result.
"
— Joseph Hardie, MD, Hardie Fasteners
Problems we love to solve
.
We have found over years of encountering sales problems that some common themes exist that we've become very adept at solving.
Here's a few of the problems we love to get stuck into...

"We need better sales leadership in our company"
"We need a clear sales strategy to achieve our business growth goals"
"We need clear goals for the sales team"
"We lack quality systems to enable and drive growth"
"Our CRM is not being utilised or providing reliable data"
"We don't have a sales model or consistent sales processes in place"
"Our commission structure is not driving the right behaviours"
"There is a lack of quality leads or channels"
"Our sales team is not performing at full strength"
"We can't find quality sales people"
"Our sales results are not where we would like them to be and we don't know why"

Our sales professionals hail from a range of backgrounds including corporate leadership, business ownership and a broad-ranging variety of industry expertise. They share a common vision to take NZ businesses further by addressing the function that many businesses struggle with.

Invested in the process and the outcomes, the team are authentic, hands on and committed to client relationships that are results focused and enjoyable.

To enquire you will be in contact with either Mike or Nick to discuss how we can help you.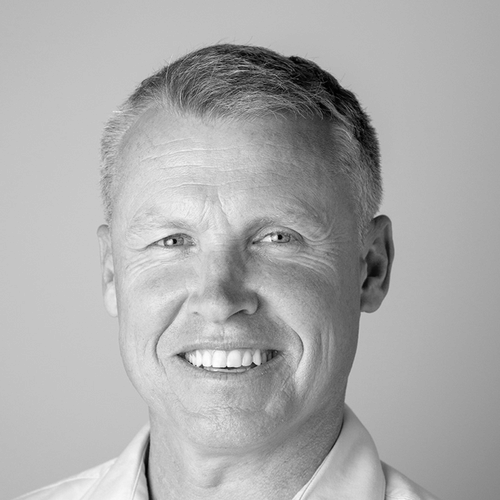 Mike Stokes
Mike is the CEO & founder of Indicator. Mike loves working with companies to achieve improvement of sales capability, revenue and supporting the sales management capability of businesses of all sizes.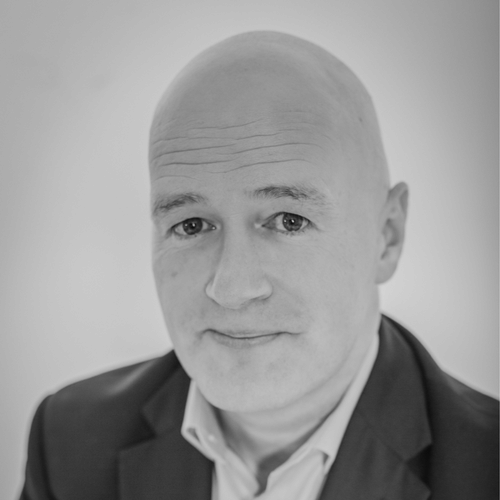 Nick Allan
Nick has more than 30 years experience in sales & sales leadership roles, developing a passion for helping businesses of all sizes grow. He particularly enjoys helping sales leaders understand the framework to be successful and developing them to their true potential.