Realise your full potential
as a sales leader.
Join a close knit community of sales leaders on a journey to ultimate performance. Network with other sales leaders at the top of their game and arm yourself with practical tools to elevate your career and the performance of your wider team.
Sales leadership
development that works.

.
Ever sat in a 2 day development course where your brain slowly imploded and then forgot everything when BAU kicked backed in?

We get it!
We hear this all the time from sales leaders motivated to deliver on targets but unsupported by what's on offer in NZ for development.

Sales Syndicate is a game changer in sales leadership development. Operating for over 5 years, Sales Syndicate is New Zealand's largest network of sales leaders who are focused on advancing their leadership skills and performance.

We bring together groups of sales leaders to develop skills, share knowledge and network via a monthly membership. The monthly cadence means leaders can evolve skills sustainably and entrench new ideas into their teams over a period of time.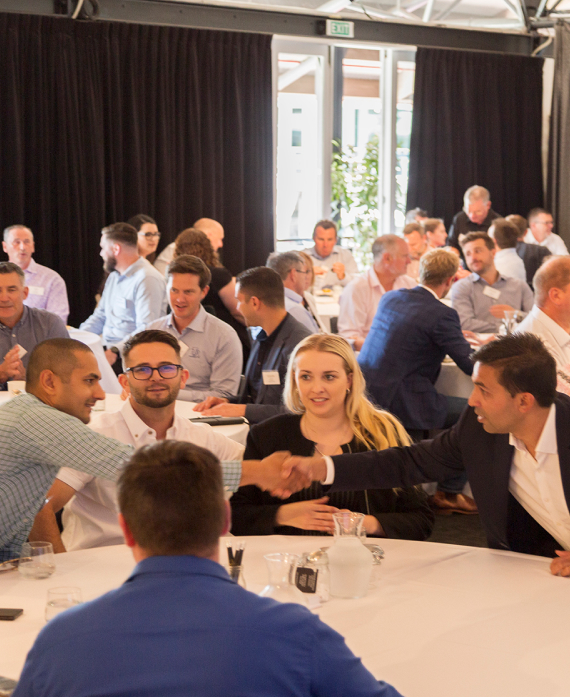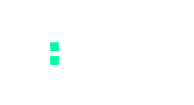 100% of our members
recommend Sales Syndicate to their peers!
Sales Syndicate involves monthly meetings where non-competitive, similarly-skilled sales leaders meet and work together to gain knowledge and get hands-on input to their issues and challenges.
Delivered by an Indicator facilitator as well as a variety of subject matter experts, you will be exposed to top New Zealand and global business practitioners.
Extensive networking opportunities will be created within your group and within the wider Sales
Syndicate group.
For specifics around session times and other details, download the brochure below.
Sales Managers leading a team
Sales Directors & General Managers of Sales
People who lead a team towards a revenue target
Those who have a desire to grow themselves and their team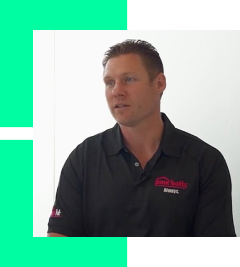 Member Feedback
Participant feedback from Daniel Wilson (from Tasman Insulation) & Rachel Aldikacti (from Bidfood NZ).
Play Video
"Guy is so loving the Sales Syndicate sessions – he comes back buzzing after each one and is definitely still going from strength to strength which is evident not just to me but to other members of our Management Team. We're actually all really benefiting from the ideas he brings back into the business too."
— Katie Noble, Managing Director, Allied Medical
"My team is now asking me what is next on Sales Syndicate as they too look forward to gaining these insights. The value is not just for me it is for my whole team."
— Simon Hammond, Senior Manager -Sales Advisory, PWC
"There is no doubt that I have benefited from this course, my colleagues and our management team have also noticed a shift. Sales Syndicate has been a game changer for me."
— Shane Nolan, Sales Manager, Tru-Test
"Sales Syndicate continues to return outstanding dividends for both our GM of Sales and our company. Our investment has returned ten fold."
— Matthew O'Brien, CEO, Kiwicare
"I have been involved with Sales Syndicate since the beginning and see so much value that I now have 3 of my team who also attend. The learnings have been invaluable, and I also gain from additional input and value from the Indicator team and the wider network. Highly recommended!"
— Mark Prenter, GM of Sales, Bluerock
"The time with Sales Syndicate has been extremely valuable, this has supported us to increase our annual revenue by over 50% in the last two years"
— Jeremy Foster, National Director of Sales, HRV
"The best professional development I have ever had."
— Dan Bell, Sales and Service Delivery Director, HIFX
"These sessions are always valuable. I feel privileged to take part."
— Tony Phibbs, National Sales Manager, Canon