Increase the skills & capability of your B2B sales people – and improve overall performance & conversion rates.
How do you motivate your sales staff (or yourself) on a regular basis? How do you improve sales skills? And know that you or your staff will retain what they are taught?
What about engagement? Do your staff see investment being made in them? Or maybe these are questions you need to ask of yourself.

Sales training helps. Perhaps you already knew that perhaps you have also participated in a session yourself. If you have, that's good! The bad news is that a lot of the content has probably been forgotten ... that's just the nature of how we learn and retain.

Introducing a new approach to sales training. One that will help you to implement what you learn straight away, iterate and make regular adjustments so that it beds in with your team and your businesses. And one that will really see you improve your sales performance over time.
Implement.
Sales Academy is designed to deliver over time, every month. For two and a half hours, once a month we'll be delivering sales training content, exercises, and practice that you can implement
Iterate.
Everyone needs ongoing reinforcement to truly change behaviour positively. And research tells us that reinforced content, over time, is better.
Improve.
You and your term will:
Learn new sales skills each month

Do exercises and homework that will reinforce what they learn each month

Give them ongoing, renewed and strengthened confidence and motivation - leading to stronger engagement with your company as they see the investment being made in them

Lead to better retention within your team

Lead to better sales performance and have a strong (easy to justify) return on the investment


Be sure to sign up to find out more about this course now, as spaces are extremely limited.

Find out more - Download brochure
Your Facilitator:
Miles Valentine – New business, account management & channel expert.



Miles has founded and sold several successful IT companies, and has extensive experience in selling and funding in both America and Australasia. Within these companies, he has recruited, trained, managed and motivated the sales side of the businesses.
In 1994 he founded and was the CEO of Zeacom. Miles took the business global, and in 2012 successfully exited the company.
Miles is the Co-Founder of Sales Syndicate and the Chairman of Qotient, which builds and sells a Sales Acceleration platform that enhances marketing/sales teams' success.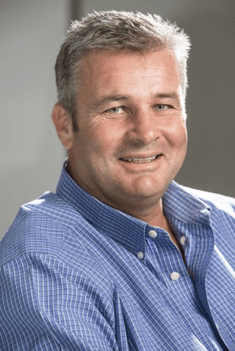 We work with some of NZ's best businesses: