Sales Academy - The Concept
.

The purpose of Sales Academy is to help B2B salespeople improve focus, skills and conversion rates, without the overload of training information in one sitting that is proven to be forgotten.

A structured membership programme which focuses on continuous learning and accountability, Sales Academy is a new approach to sales training. You'll use what you learn straight away, and make regular adjustments so that it embeds in your sales behaviour. Each monthly session introduces a new topic through both presentation and interactive presentations.
Sales Academy is based on 4 pillars
.

What benefits will you see from being part of Sales Academy
?
Convert more
Reignite your passion for sales
Reach your true potential
A true understanding of what best practice, modern, high performance selling looks like
A number of new techniques and tips to add to their 'arsenal'
New found confidence and motivation for what you do
Stronger relationships with your manager and your peers
Hands down better sales performance
Perfect the art of creating and sustaining new networks, contacts and referrals
"950% growth over 18 months. Yes, I would say Indicator Sales Academy was a success!"
- Jason Ennor - MyHR
Prospecting
How to build a sales pipeline, how to identify target customers, techniques and tools for prospecting, how to call, what to seek in those calls or interactions.
Sales Process
Learn to build a consistent and scalable sales process that is aligned to your customers buying process.
Qualifying Buyers
Discover the need to build and ask the best questions for your sales process and why this stage is so fundamental to sales success.
Account Management
How to cross-sell and upsell within your existing accounts with a goal to increase overall revenue.
Presentation and Proposals
Discover the best way to build a structured and optimised proposal, how to successfully present proposals.
Overcoming Objections
Discover that objections can be used as a positive step, identify your most common objections and focus on how to respond.
Dealing with Price
Learn when to deal with price, how to maintain margin, learn how to focus on return on investment propositions.
Negotiation and Closing
Discover how to reach a successful agreement for both you and your prospect. 9 key methods to close sales, build your process and questions to effectively close.
Cadence
Develop your cadence or rhythm so that you are always keeping ahead of your targets.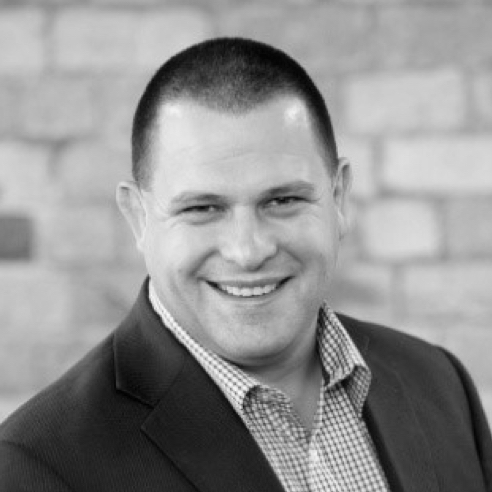 Michael Fooks – INDICATOR SALES Consultant

Michael is a compelling, energetic trainer and coach, captivating his audience with his straight forward, practical approach.

After a 10-year career in the IT industry in sales and leadership roles, Michael switched his focus to developing others full-time. Since 2004 he has been working with some of New Zealand's largest organisations to empower their people with new skills, attitudes and capabilities.

Michael uses these skills and his experience to quickly navigate to the core of client issues and teach his clients new ways of thinking which offer more powerful choices - with plenty of real life examples and laughs along the way.


What our members say about us.

"Sales Academy has provided practical real-world insights and techniques resulting in huge improvements in our processes and sales volumes."
– Brani Mead, UiRevolution
"Jason has come a long way since he first attended, and his confidence levels have increased 2-fold and that is turning into business for him."
– Aaron Jones, Senior Commercial Partner, BNZ


"I love this format. I have done sales courses over 2 full days which is intense and the information is an overload. The information is soon forgotten as is the interaction with other participants.

Having a short sharp session once a month is great, it's digestible and engaging, I tend to put what I have learnt into practice instantly. Great concept!"
– Sam Bensley, Motul