Mood of the Sales Leader 2021
Download the 2021 report

.
The definitive annual report into the New Zealand Sales Leadership Landscape.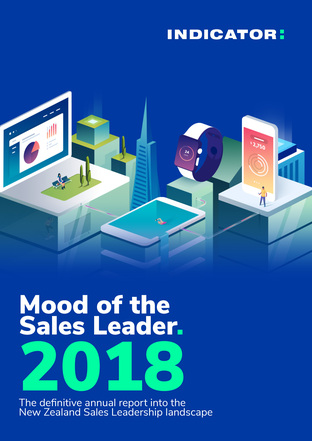 Get the thoughts & insights of NZ's most progressive Sales Leaders with responsibility for over $11.4bn in revenue
Since 2017 we have been capturing the mood & sentiment of NZ sales leaders each January, establishing the MOTSL report as the barometer of business sentiment and expectation for the year ahead. Undoubtedly this is one of the most unique and challenging years that many of us have ever experienced. With the continued uncertainty Covid-19 brings, this year more than ever we were fascinated to see what our local sales leaders were thinking and feeling, given their unique position at the coalface of the market, competition, and face to face with clients.

The 2021 survey has not failed to deliver.

We received responses from 327 revenue leaders (an increase of more than 44% over 2020) who are collectively responsible for over $11 billion in revenue and approximately 4000 salespeople, giving wide and robust results.